What is Colin's Background
It's quite surprising. He's an achiever who literally started at the bottom. He has progressed from hands-on Manufacturing to Sales Manager to National Sales Manager and at the time when he decided to leave the corporate scene to create his own consultancy, he was a Marketing Executive.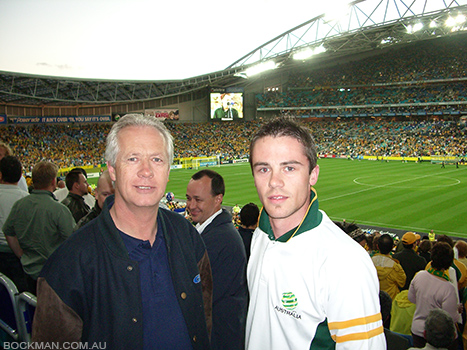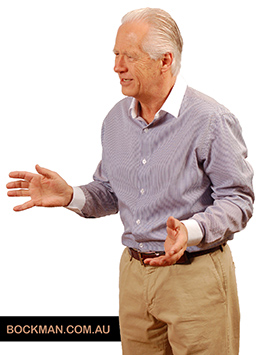 Melbourne-based, Colin Bockman is an Innovative Business Thinker, Professional Speaker and Consultant to leading companies in the formulation and application of successful Marketing Strategies. His clients range from retail to manufacturers and include such names as Toyota Australia, Fuji, Bob Jane T-Marts, Kwik Kopy, Hungry Jacks, Cenovis and many more since 1984.
Toyota New Zealand has also benefited from Colin's strategic approach by utilising his services to successfully launch their Direct Marketing strategy to the Dealer Network and Sales Teams. He also created their Customer Follow-up and Prospecting programs, resulting in significant sales growth
What are Colin's Credentials?
CSP – Certified Speaking Professional (One of only six accredited at the inaugural CSP ceremony in 1992)
Speaking professionally since 1984
Currently speaks to over 100 groups per year
30+ years of real-world Business Consulting success
Founding member of the National Speakers Association of Australia ( Now: Professional Speakers Australia )
Exceptional client testimonies and repeat business
What are Colin's Areas of Expertise?
Consulting for Marketing & Sales Strategies + Execution
Innovative Selling Methods
Customer Focussed Leadership Management
Developing a Team that 'Wins' Customers
Being Productive in a Changing Environment
Setting Achievable Goals
What are Colin's Formats?
Complete conference 'facilitating' for results
Product Launch Road Shows
Inspiring, powerful and entertaining keynotes
1/2, 1 and 2 day interactive workshops
Supportive audio material